Welcome to the October 4, 2009 edition of
SurgeXperiences
. There is quite a variety of posts. I thought I'd give you a snapshot view of each blog just in case you haven't already seen them. Enjoy!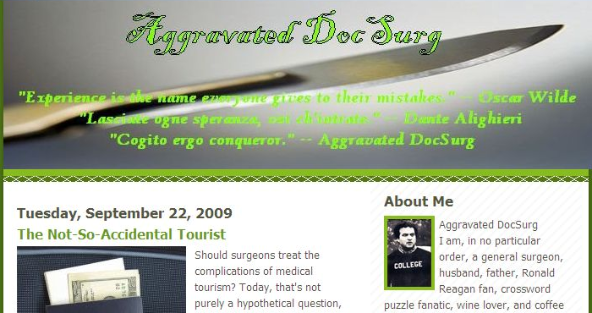 Posted at
Aggravated DocSurg
you will find
The Not-So-Accidental Tourist
and
Hic Sunt Dracones
.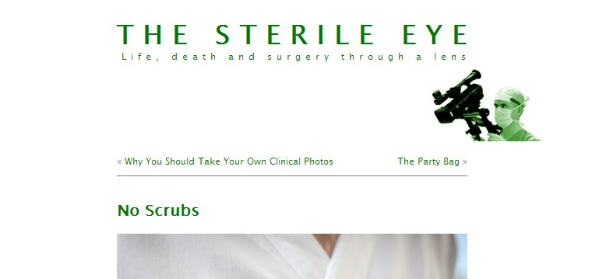 Øystein Horgmo
presents
No Scrubs
and
The Party Bag
posted at
The Sterile Eye
. The former is "A little anecdote concerning scrubs" and the latter "My little stoma bag spoof" , he says. I think he has a sense of humor and likes a joke.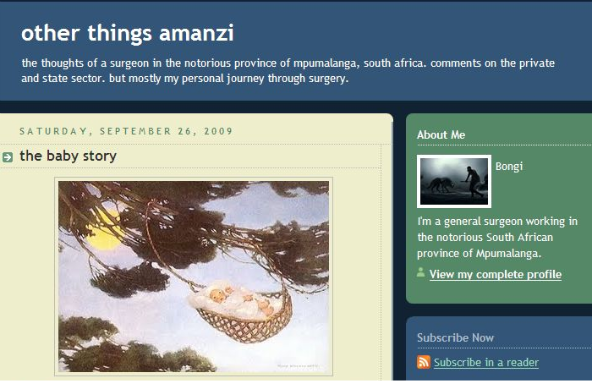 bongi
presents
the baby story
posted at
other things amanzi
, which he says are "the very old days". Also on his blog is
selfish bastard
with the comment "some things we see are not so cool" .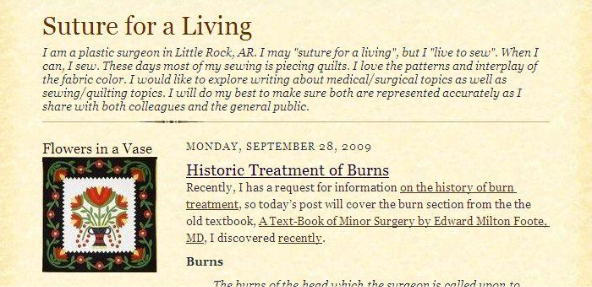 Ramona Bates
presents
Historic Treatment of Burns
posted at
Suture for a Living
. As always, this is a wonderfully documented article with plenty of quotes.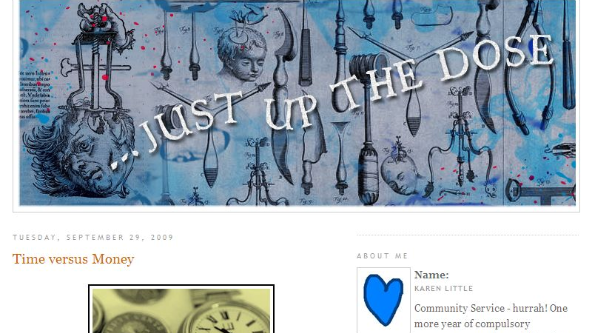 Karen Little
submitted three fine posts at
Just Up The Dose
:
Time versus Money
,
Happy Hour
, and
Biggest Lipoma Ever!
(with a picture to go with it!).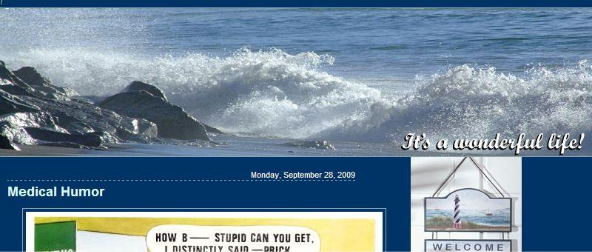 For some good
Medical Humor
check out
It's a wonderful life
.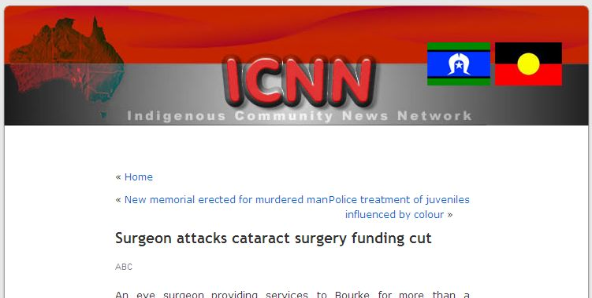 The story,
Surgeon attacks cataract surgery funding cut
, is posted at
ICNN
.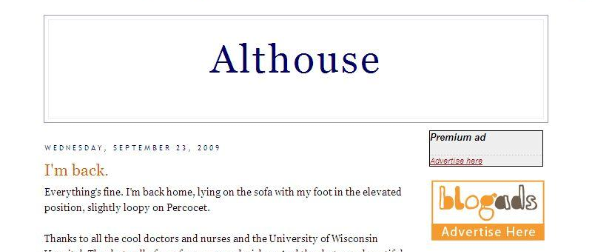 Showing life as a patient,
I'm back
is posted at
Althouse
. The comments make the post!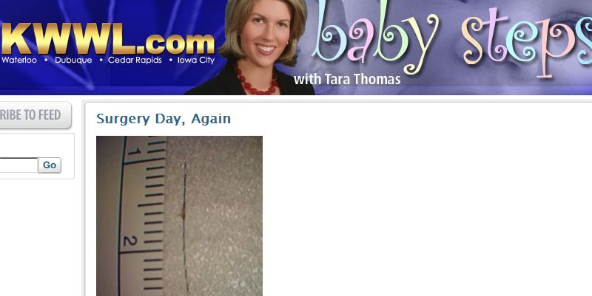 Surgery Day, Again
posted at
Baby Steps
is a scary story about a reporter's patient husband's surgery after swallowing something in his chicken finger.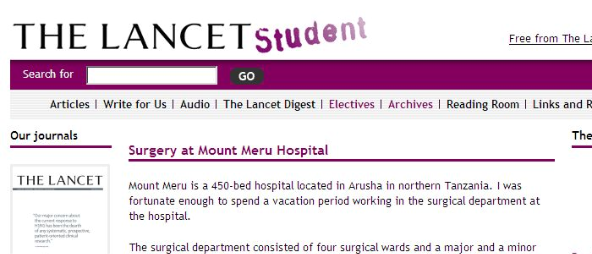 Surgery at Mount Meru Hospital
, posted at
The Lancet Student
, explores a hospital in Tanzania. "Patients had to pay for operations and there were several occasions when a patient had not provided adequate funds and their operation had to be postponed".
Why Does Everyone Love a Brain Surgeon?
is also posted at
The Lancet Student
.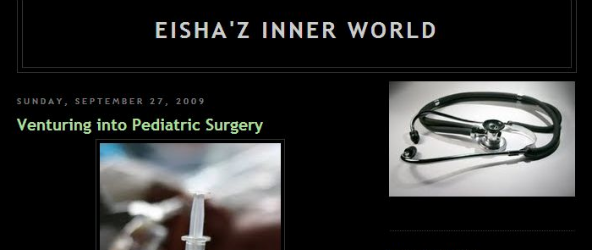 Venturing into Pediatric Surgery
posted at
Eisha'z Inner world
. "I was transplanted to an entirely different place, where the patients are smaller, have rare congenital anomalies and typically can't communicate directly with me. "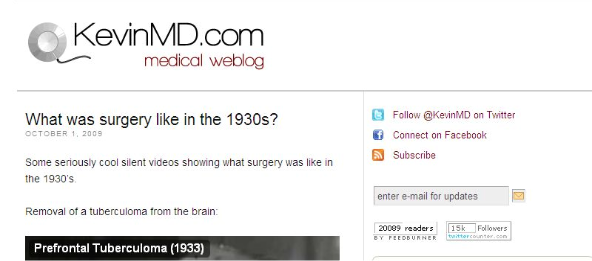 Finally,
What was surgery like in the 1930s?
posted at
Kevin, M.D.
shows old youtube videos on surgery in the 1930's.
That concludes this edition of
SurgeXperiences
. Submit your blog article to the next edition of using this
form
. Past posts and future hosts can be found on
here
.
I enjoyed hosting. Thank you for visiting.